At Smart Cow, we're committed to investing in neighborhood kids, and that's why we regularly donate part of an entire day's sales to a local school. Check out our chalkboard calendar at the shop, and the Upcoming Events list below, to see how we help all year long. Please note: Covid has brought a lot of uncertainty as to how and when to resume our Grassroots events.  This calendar will be updated as we continue to navigate our store procedures and safety protocols. Thanks for your patience.
Date
Event
9/12/23
St. Gabriel Parish School
9/26/23
Kennedy Middle School
10/10/23
Templeton Middle School
10/24/23
Amy Belle School
11/7/23
St. Mary's School
11/14/23
Open
12/5/23
Open
12/19/23
Trinity Lutheran School
1/9/24
Bethlehem Lutheran School
1/23/24
St. John Lannon School
2/13/24
Rockfield School
2/27/24
Grace Lutheran
3/12/24
Ben Franklin/Riverside School
3/26/24
MacArthur Elementary
4/9/24
North Middle School
4/23/24
Silver Spring Intermediate
5/7/24
Shady Lane Valley View
5/21/24
Lannon Elementary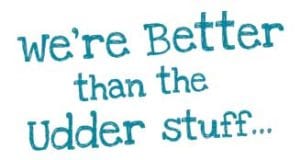 Fun atmosphere with a ton of options in flavors as well as toppings. Very friendly and enthusiastic staff. If you need to fix your sugar craving this is a nice treat.
We stopped here while we were in town and it was a perfect treat to end our day! There are so many flavor and topping options and pricing was very reasonable. We also loved that they had trivia on the TV on the wall, it created lots of fun conversations with our kids!
I really enjoy Smart Cow. Lots of varieties and I can try as many as I want. Always take the Grandkids when they are in town. I really appreciate the donations they make to local schools. Makes me feel like I am doing good while indulging.
What a wonderful place! Your choice of about a dozen types of frozen yogurt with seemingly unlimited toppings! Everything you can think of! From fruit to cereal to gummy bears and any types of candy and nuts... All fresh in a very clean atmosphere.
OMG!  The yogurt is wonderful and there are so many toppings.  The fresh fruit is awesome! It is exceptionally clean and the staff is delightful! We were greeted by the owner, who is just darling.  And we love all the charity donations they do for local schools.
I'm so happy my family found this place! There were so many flavors of yogurt it was hard to decide! SMART COW is a great yogurt bar and I got 20% off for being a teacher! Plus I love that they donate so much to local schools!